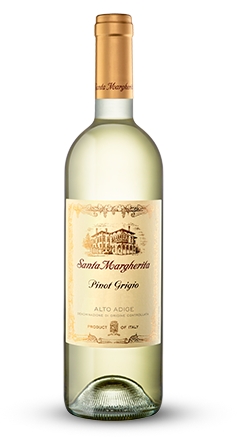 Pinot Grigio
Alto Adige D.O.C.
Tasting Notes: With its straw yellow color, clean intense aroma, and dry golden apple taste, our signature Pinot Grigio is full of authentic, flavorful personality.
Food Pairings: A clean, lovely aperitif to start any food occasion. It goes wonderfully with fresh cheeses, seafood, pasta, and rice dishes, as well as white meats, sushi and soufflés.
Grapes: Pinot Grigio
Origin: Alto Adige
Alcohol Level: 12% vol.
Recommended Glass: A medium-sized, tulip-shaped glass, narrowing at the rim
Serving Temperature: 50 - 54° F
Aging Potential: 1-2 years, meant to be enjoyed fresh