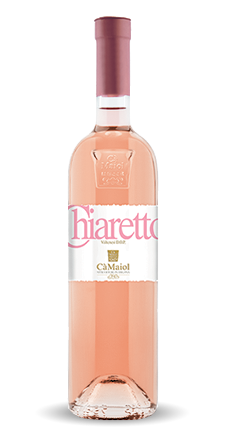 Chiaretto
Valtènesi Riviera del Garda Classico D.O.P. Chiaretto
Tasting Notes: The Garda Chiaretto is prized for its fragrance and its delicate perfume. Aromas of strawberry and delicate spring flowers, elegant mouthfeel, and flavors of white almonds and red berry fruits.
Food Pairings: Freshwater fish, poultry, or mushroom-based dishes. Perfect with pizza.
Grapes: Barbera, Sangiovese, Marzemino and Groppello.
Origin: Valténesi Riviera Del Garda Classico D.O.P.
Alcohol Level: 12 % Vol.
Recommended Glass: Medium-sized tulip-shaped, narrowing at the rim
Serving Temperature: 10 - 12° C
Aging Potential: 1/2 years meant to be enjoyed upon release