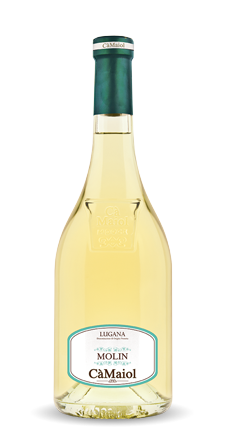 Molin
Lugana D.O.P.
Tasting Notes: Fresh with hints of apricots and aromatic herbs leading to bright acidity and more flavors of kiwi and fresh almonds. The long finish displays layers of stone fruits and fresh citrus.
Food Pairings: This attractive perfume can complement delicate fish courses, steak tartare, grilled vegetables or mature cheeses.
Grapes: Trebbiano di Lugana
Origin: Lugana D.O.P.
Alcohol Level: 13% Vol.
Recommended Glass: Medium-sized tulip-shaped, narrowing at the rim
Serving Temperature: 10°C - 12°C
Aging Potential: 3/4 years